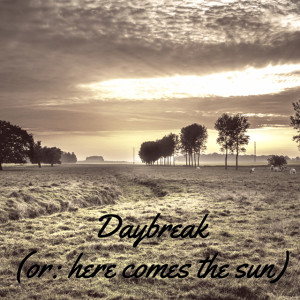 Last week I took a look back over 2011, focusing on the positive changes that occurred.
This week, I want to look ahead to the coming year, to state my intention and start to focus on what's next.
When I was out in Portland last summer for the World Domination Summit, I was part of a session where we were encouraged to find "our word". We wrote out sentences about our biggest goals and hopes, and then looked back through to find the one word that best summed up those sentences.
My word: PASSION.
I want to live a passionate life.
I want to be alive during every moment that I have on this planet, and make a tangible difference.
I want to be able to look back as I take my last breaths and see a life that was dedicated to making the world a better place and to saving our planet; I want to have truly lived along the way.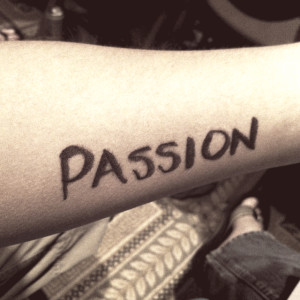 This year's goals are aligned in a similar direction.
This year brings a real transition to making it on my own. My part-time job safety net is going away, and it is up to me to make the financial pieces of my life fit with the work I want to do.
I will continue to take better care of myself. This will include physical, mental and emotional aspects of life, as well as extending consideration to my impact on the planet.
I will continue to take on life-changing and world-changing projects.
I'm undecided as to whether setting exact and absolute goals is the way to go, or if it's better to set your feet in a direction and make decisions as you go. This year will be an exploration of what works best for me.
As I progress through this year, I invite you to travel along with me.
I'll share my experiences – the things that worked and the things that didn't – and hope that you can utilize the lessons that I learn along the way.
I'll be covering a span of topics, from tips from the trenches of starting your own business and surviving the financial end of divorce, to ways that we can all have a positive impact on our planet.
I hope that you'll come along for the journey, and as always, I would love to expand the discussion into the comments or any social media outlet.