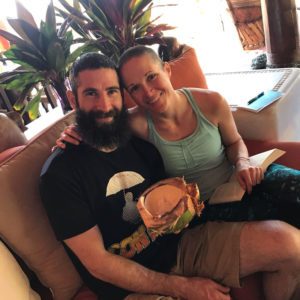 I'm a freelance writer and content strategist for socially responsible companies and startups.
I focus on innovation, education, wellness, and rural economic development — always with an eye to the B Corp triple bottom line: people, planet, and profits.
For most of my life I've been in awe of mother nature — and growing up surrounded by nature gave me a deep respect for our planet and a love for the natural world.
I was born and raised in a rural area, in the smallest population county east of the Mississippi. And like most rural teenagers, after high school, all I wanted was to get out. It wasn't until after traveling the world and living in big cities and smaller communities across the United States that I came to recognize where my heart had always been.
Stories. Lives. The best ones come full circle.
After 20 years away, I chose to move back to my hometown with my partner and our two dogs.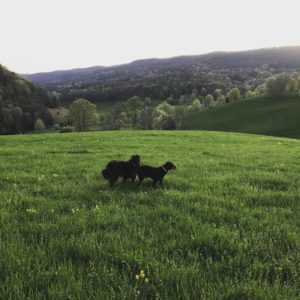 As well as writing and helping clients plan their content strategy, I teach yoga locally and online, and am active with RuralRISE (a Rural Entrepreneurship Ecosystem Builder's organization and annual event).
When you hear the word "rural" I'm guessing innovation and business marketing aren't your first associations.
But over the past decade, I've helped nonprofits, educational institutions, small businesses, startups (I've even co-founded 2 of my own), grassroots organizations, and online companies tell their most important stories and achieve their marketing goals — like more than doubling unique page views over the previous year, or seeing 3 times the traffic on a new piece of SEO content (a 200% increase).
Today, I'm busy helping companies and organizations like yours achieve those same kinds of results. I believe that – together – we can be catalysts for impact and positive change.
Want to see examples of how I can help you achieve your content marketing goals? Take a peek at my portfolio.