This spring and summer have been big for Rebel Yogi.
Since the last roundup post, this happened:
And if you could see behind the scenes right now, oh the things I have up my sleeve for the fall!
But until I can spill the beans about what's next, here's some of your favorite shares to tide you over, curated from my reading over the past few months.
It's the new American Dream — one day the stars will align and your life will be in perfect balance, with enough time to do everything you want and still make enough money to live comfortably. Gary and Jay at The ONE Thing remind us that while we may never attain that "perfect" balance, it's okay to shift around and aim for what they call "counter-balance".
Whatever you're doing, be fully present. This is the secret of counter-balance: bringing our full attention to the effort at hand."
The folks at Steady Ground have put together a list of behaviors that will help you keep up with your worldchanging work, in a way that won't burn you out.
When we're in bad shape, our power is diminished — we're less creative, more reactive, and less able to plan strategically. If we intend to stay active and effective in the world, we have a responsibility to tend to our spirits."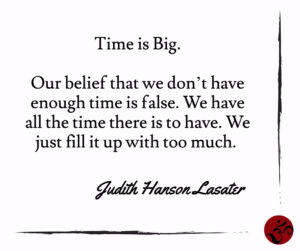 Um… wha?! This post had me seriously reconsidering my priorities, and putting sleep back up near the top. I don't want my brain turning into a cannibalistic zombie, and I'm sure you don't either. Eww…
Think of it like the garbage being cleared out while you're asleep, versus someone coming into your house after several sleepless nights and indiscriminately tossing out your television, fridge, and family dog."
According to Tim Ferriss, the number one common thread top performers had in comparison to most other people… is that more than 80% of them were using some form of daily meditation practice to get better results in business.
I find that meditation is very very helpful for avoiding anxiety and it's the reset button for the rest of the day… it's basically a warm bath for your brain."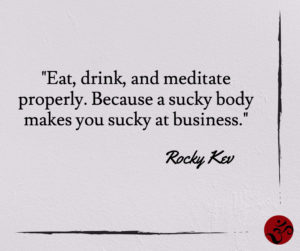 That's it for this round. To stay in the loop and not miss out on any of the awesomeness headed your way this fall, sign up for the Rebel Yogi mailing list (at the top of your screen or in the right sidebar) or "like" the Rebel Yogi Facebook page.
And let me know how you think the series is going — anything you'd like to see more of, less of? Or if you've read anything recently that should go into the next roundup, send it along!
Until next time…