Here we are again.
The end of a year is fast approaching, and the holiday madness is well and truly begun. I don't know about you, but I must have deleted hundreds of Black Friday and Cyber Monday emails this past week…
So how do you stay in the moment during one of the busiest (and most stressful) months of the year? How do you end 2016 in a graceful way, and move into 2017 with clear intentions?
This month's roundup brings you the best of the best, curated from my reading over the past few weeks — compiled to help you navigate the year end transition.
Let's get to it, shall we?
Don't have time to meditate? This Harvard study might just convince you otherwise… 8 weeks to rebuild your brain in major (positive) ways? If you start this week, you'll have fresh gray matter by February!
Although the practice of meditation is associated with a sense of peacefulness and physical relaxation, practitioners have long claimed that meditation also provides cognitive and psychological benefits that persist throughout the day.

This study demonstrates that changes in brain structure may underlie some of these reported improvements and that people are not just feeling better because they are spending time relaxing."
Ever feel like meditation just isn't for you? Feeling antsy, squirming around, your brain on fire because you're forcing it to sit still? This meditation practice may be for you.
Some days you'll notice that you're more easily distracted and other times you'll observe Jedi-like powers of concentration."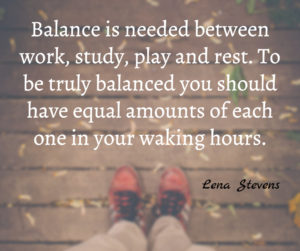 In this intriguing post, David Whyte explores the concept of work-life balance, and concludes that we should stop thinking in those terms. Instead, we should look at the 3 separate facets of our lives as "movable conversational frontier."
The current understanding of work-life balance is too simplistic. People find it hard to balance work with family, family with self, because it might not be a question of balance. Some other dynamic is in play, something to do with a very human attempt at happiness that does not quantify different parts of life and then set them against one another.

We are collectively exhausted because of our inability to hold competing parts of ourselves together in a more integrated way."
And what would a post-Thanksgiving post roundup be without throwing a little bit of gratitude into the mix? 😉
Regardless of how you do it, practicing gratitude can help you get out of your head and gain a fresh perspective by reminding you of the positive things in your life and focusing your attention on someone else's well-being."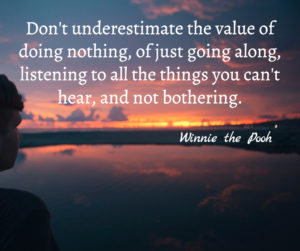 So there you have it.
A hand-curated set of posts and quotes that I hope will encourage you to end 2016 on a high note.
As we wrap up this year, let me know what you think of the series — if there's anything you'd like to see more of, or less of— or, if you've read anything recently that should go into the next roundup!
Until next time… and next year!
I can't wait to see what 2017 brings.