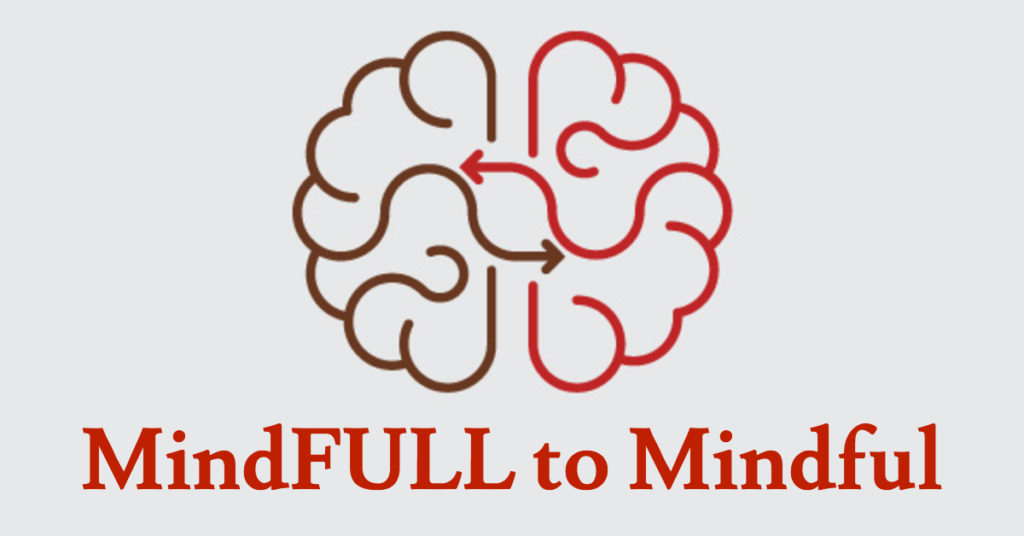 MindFULL to Mindful: A Guided Journey to a Balanced Modern Life
A guided online program for folks with big dreams and a plan to change the world, who feel like the modern world is getting in the way of their life's work.
In a nutshell, it's the toolkit I wish I had 10 years ago as I started out on this crazy entrepreneurial journey, so that I could have avoided all the burnout and (some of) the flailing.
Rise up. Innovate. And find the flow that lets you be completely present to your life AND fully engaged with your world changing work.
Sign up for the next session:
TBD
---
MindFULL to Mindful: A 5-Week Series
Do you ever feel stuck?
Stuck in your head. Stuck in the status quo. Stuck in patterns of thinking and acting that hold you back, in both your business and your life?
Like there's meant to be more. Like bigger possibilities and the innovative answers you've been looking for are out there, floating just out of reach. Waiting for the fog to clear.
What if there were simple and effective ways to clear away the mental clutter and the patterns that keep you stuck?
This 5-week class series will explore the mind-body-innovation connection. You'll unlock your inner wisdom and learn how to get unstuck — to rise above status quo patterns of thinking, acting, and being.
You'll also cultivate practices that will help you:
Embrace the unknown
Feel more confident to take risks
Expand your sense of possibility
Break through limitations and perceived barriers
Make both micro-adjustments and big pivots with ease
Each session will be a combination of workshop, yoga, and mindfulness practices. We'll delve a little bit into the science, and a lot into active participation. The yoga practice itself will be between 45-60 minutes of each session — and it's okay if you've never taken a yoga class before!
Who it's for:
Social Entrepreneurs — startup founders; small business owners; solopreneurs and freelancers who want to make the world a better place. Especially if you know you're meant for bigger things, and you're willing to do something a little different to get there.
Sign up for the next session:
TBD
Previous sessions:
The Yoga of Innovation at The Yellow Door — July 11th – August 8th, 2017 (Tuesdays from 6-8 pm)
MindFULL to Mindful at OpenSource Connections — January 31st – February 28th, 2018 (Wednesdays from 6-8 pm)