Changemaker Q&A is a series of interviews with changemakers who have traveled this path. Some reached a place of burnout, others slipped and found their footing before the fall; what connects them is that they made a comeback, found their path back to balance, and have served as an inspiration as I started my work.
But it's not just my story, or their stories. The most important story is the one that YOU are telling, the shared journey to making the world a better place.
It's the story of the activist laying her body on the line in Texas to stop a dirty oil pipeline; it's the story of a girl who started a nonprofit to change the lives of young girls all over the world; it's the story of the political "body man" who realized that there was more to life than staying small and quiet against the back wall; it's the story of a clinically depressed teenager who almost committed suicide, but then found her inner strength and became an inspiration…
It's the story you are telling right now, right this minute.
It's these stories and others like them that you will see highlighted in the Changemaker Q&A series. I reached out to friends and colleagues whose stories inspired me as I was beginning my journey – the stories that remind us that this thing we're striving for, this balanced and beautiful positive-change-making life, it's possible.
This page will be updated as new interviews are added.
---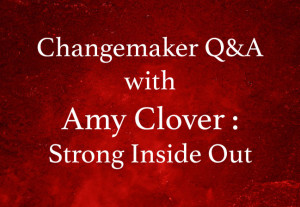 Changemaker Q&A with Amy Clover: Strong Inside Out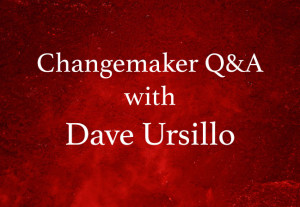 Changemaker Q&A with Dave Ursillo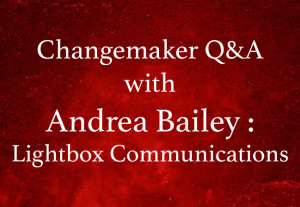 Changemaker Q&A with Andrea Bailey: Lightbox Communications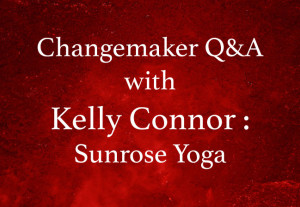 Changemaker Q&A with Kelly Connor: Sunrose Yoga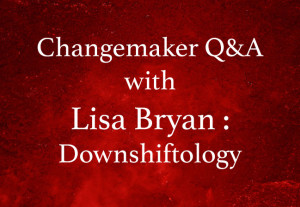 Changemaker Q&A with Lisa Bryan: Downshiftology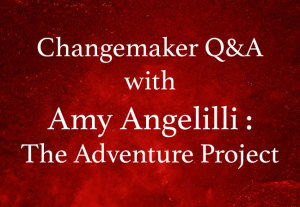 Changemaker Q&A with Amy Angelilli: The Adventure Project