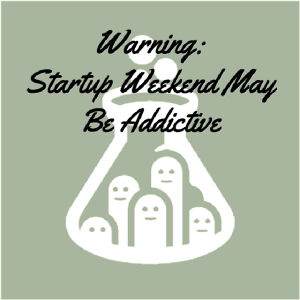 I've been meaning to write about my experience at my first Startup Weekend for… well, way too long. Turns out all it took was one of the organizers asking me to put together my thoughts. Funny how sometimes all it takes to get motivated is knowing that someone else is holding you accountable!
"It all starts innocently enough: you hear about Startup Weekend secondhand from a friend or a colleague, do a little bit of light browsing to see what all the buzz is about, and think, "hey, this could be a fun way to spend a weekend."
Then, somewhere in that first 54 hours, amidst the hustle and team huddles, the pivots, the high energy and meals consumed at your computer, the mentor meetings and minimum viable product, you realize – you're hooked."
Give it a read over at the Startup Weekend Blog!