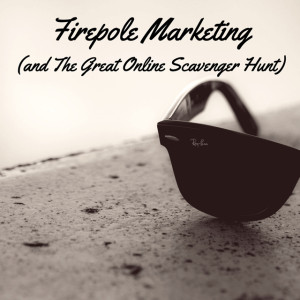 You know those times when you have forty things going on, you're completely overwhelmed, yet you still agree to do something?
It usually ends up being because you feel obligated, or for some other terrible reason. But occasionally, you end up doing something because you can't NOT do it, because it sounds like so much fun, and such a good idea that you would be crazy to skip out on it.
When Danny Iny announced the Great Online Scavenger Hunt hosted by Firepole Marketing, this was one of those awesome can't-not-do-it moments.
This crazy contest runs for five weeks, and pushes everyone who is involved to give more love to their businesses, to network like crazy, to build better marketing and to just have some fun online (and even *gasp* in real life)!
We're a couple of weeks into the hunt, and despite losing power for five days during our recent winter storm, I'm still plugging away at completing as many tasks as I can before time is up.
So. Hopefully this spring provides you with the chance to do something equally as awesome, and I encourage you to jump right up and say…
"Hell yes."